SFM Wind has been performing Wind Turbine maintenance with an expert level of safety and quality. We specialize in a variety of up-tower services; gear box maintenance and repairs, generator frame repairs, generator alignments, blade inspection, tower torquing and tensioning, studs extracting and damage thread repairs.
We proudly offer turn key services for major component replacements on most WTG platforms with extensive experience on both Siemens 2.3 and Vestas V80, V82, V90 & V100 platforms. We also provide the option of working along side your crew on any and all operations, as well as a TFA service for ambitious customers looking to grow their own capabilities.
Our Mission & Vision
Mission
SFM Wind is committed to providing safe, quality, customer service. Dedicated to maintaining the highest level of integrity, professionalism, honesty and fairness in our relationships with customers, employees and vendors.
Vision
To be the preferred independent service provider available in the wind industry. A team that our customers are eager to work with and our employees are proud to work for. 
About
SFM Wind is a division of Soo Foundry & Machine (1980) LTD. For over sixty years, Soo Foundry has earned a reputation for Customer Satisfaction, exceeding our customers' expectations in terms of safety, delivery and quality workmanship. SFM Wind is built on the same approach, committed to providing safe, thorough and professional service to assist wind turbine owners in extending the life of their wind turbines. We service our customers from three locations with head office in Sault Ste. Marie, Ontario and offices in Chatham, Ontario and Goderich, Ontario.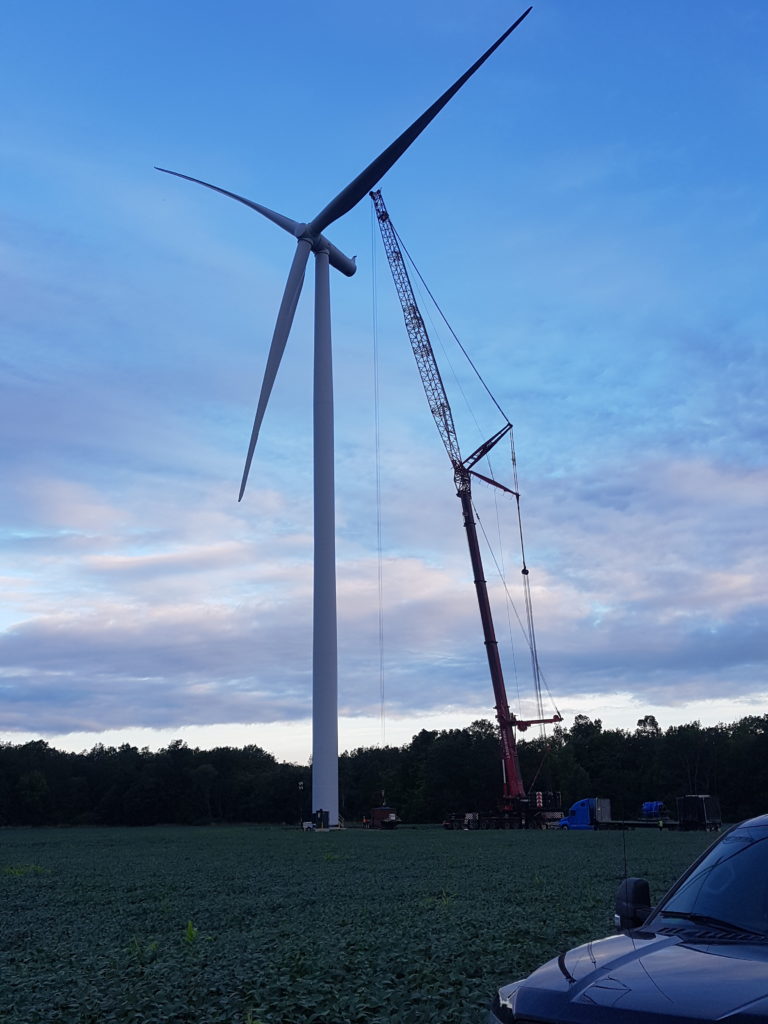 Our Wind Techs
Our Wind techs are chosen to provide the most knowledgeable and friendly service to our customers keeping safety and quality at the forefront of our daily operations. Our commitment to training and diverse education gives them the well-rounded knowledge and experience to resolve any issues across all of our services offered. When they are not working in the field, they are working in the shop on the industrial gear boxes and other maintenance support that is needed.